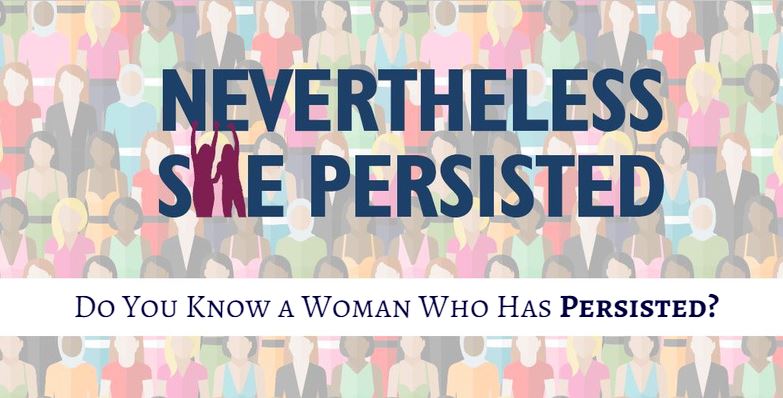 Do you know a persister? A woman who kept going, against the odds, and despite all the obstacles in her way?
Do you know someone leading the resistance, a person who is determined to stand up to the attacks against women, people of color, immigrants and people with disabilities by misogynist white supremacists?
We invite you to honor the persister (or persisters!) in your life with a donation of $25.00 or more to the Women's Law Project.
If you provide contact information, WLP Executive Director Carol Tracy will send a note to the honoree (or in the case of a donation made in memory of a persister, another contact) that you have honored them by supporting our work and equality for women and girls in their name.
(A copy of the official registration and financial information may be obtained from the Pennsylvania Department of State by calling toll free 1-800-732-0999. Registration does not imply endorsement.)